Teacher STEM Appreciation Day
You are here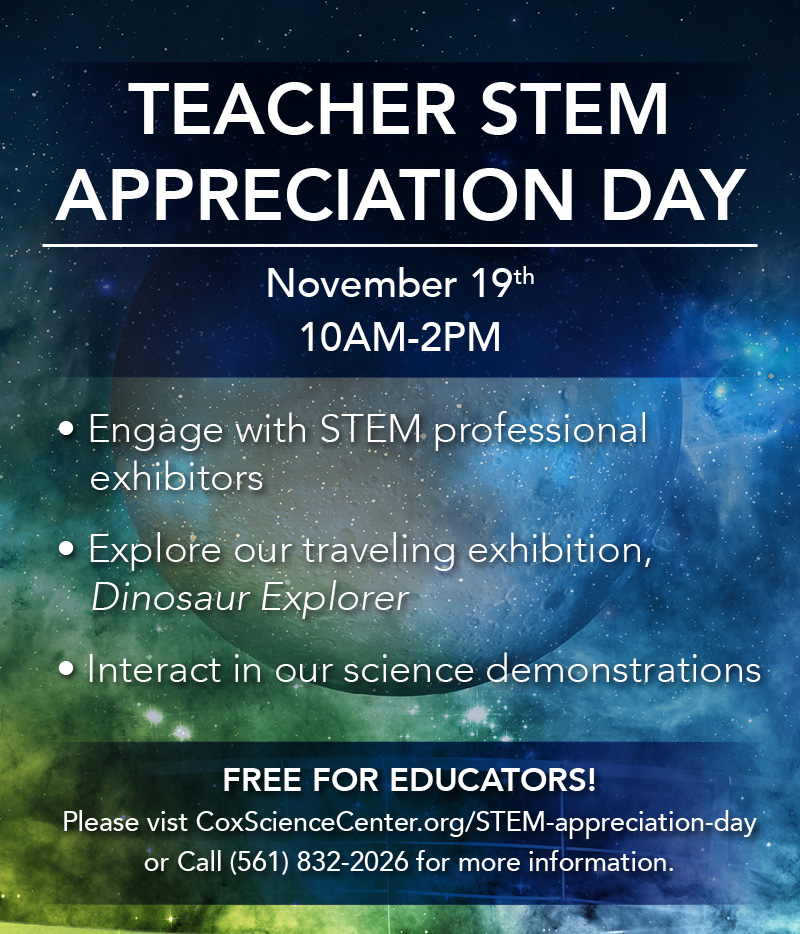 aa
When: This special day only: Saturday, November 19th from 10AM-2PM
What/Why: In appreciation for all you do to educate our youth, we open our doors at the science center to you and your family. We encourage you to learn more about our school programs & offerings available to teachers and students from our science center education team.
Who: All educators including:
All public school employees with a current, valid school / district I.D. (teachers, administrative staff, program & support staff, etc.)
All homeschool, charter and private school teachers with a current, valid educator I.D.
If your I.D. does not have your picture on it, please present a government issued photo I.D. along with your school/home school I.D. upon entrance at the admissions desk
In-state and out-of-state teachers.
Day Care employees with a current, valid I.D. or current pay stub with government photo I.D.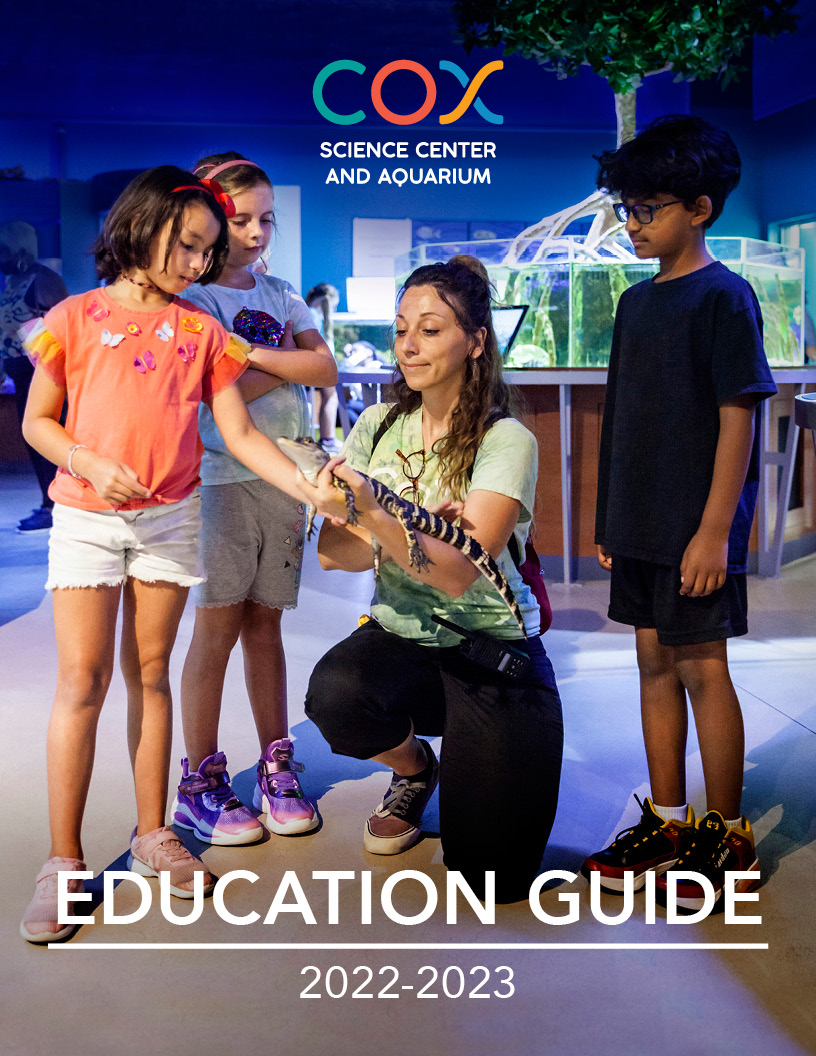 Click here for Cox Science Center and Aquarium's 2022-2023 Education Guide.
Schedule your group now for field trips, visits, school programs requests by calling (561) 832-2026 or visit https://www.coxsciencecenter.org/education to learn more!
Teachers save all year long with discounted science center memberships. To check eligibility or to sign up, please click here
Regular admission to the Science Center is: $20.95 adults, $18.95 seniors, $16.95 children 3-12 yrs. FREE for children under 3 yrs. and our CSCA members.
All vendor spots have been filled at this time. Please check our Events Calendar for other available opportunities!
This is a FREE event for K-12 teachers 
Questions? Call (561) 832-2026 or email programs@coxsciencecenter.org.