You are here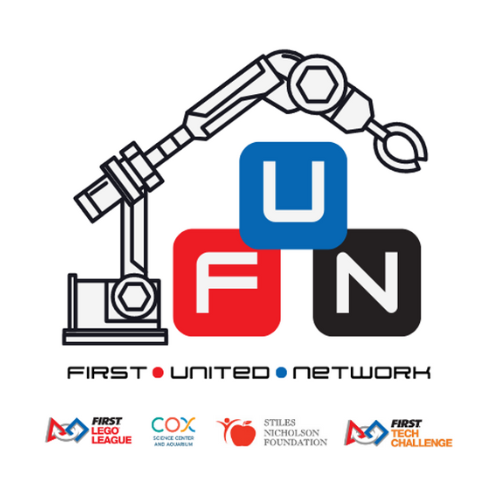 Register here for Cox Science Center FTC League 
FIRST is a robotics community that prepares young people for the future. As the world's leading youth-serving nonprofit advancing STEM education, FIRST has combined the rigor of STEM learning with the fun and excitement of traditional sports and the inspiration that comes from community through programs that have a proven impact on learning, interest, and skill-building inside and outside of the classroom. Your regional FIRST Tech Challenge partners, supported by the Cox Science Center and Aquarium and Stiles Nicholson Foundation organize a season of events to include Scrimmage with Robot Building Assistance, three League Meets and a Regional Championship. We provide up-to-date communication from FIRST, team training and team support.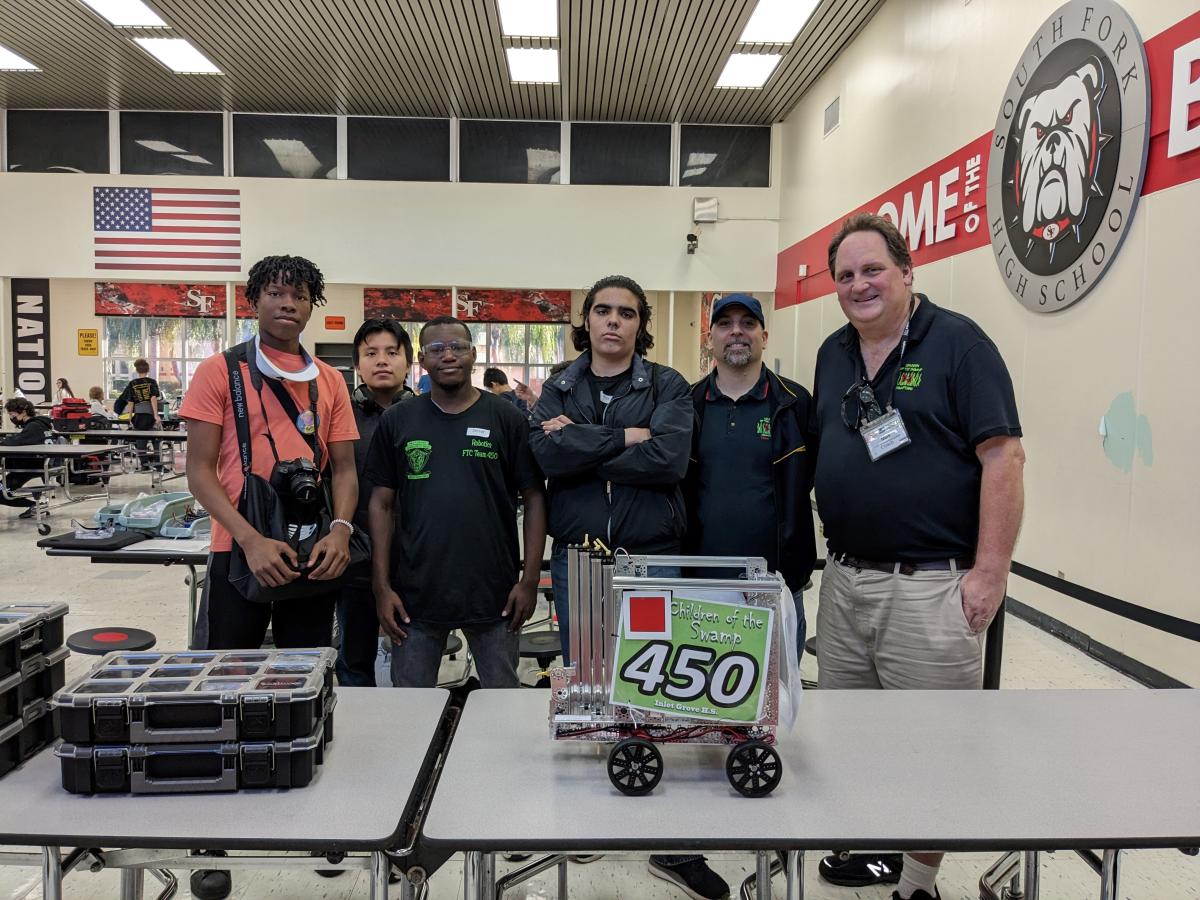 Check with your school and the partner to see if there is already a team in your area. If not, starting a team at your school or organization is easy. For more information on starting a team, visit www.firstinspires.org or email your partner sjones@firstpartners.org 
LEARN MORE: Start A Team

The FIRST Tech Challenge Class Pack is a full-year-long curriculum option for teachers and coaches. It is designed to help teachers deliver the fundamentals of engineering knowledge needed to build FIRST Tech Challenge robots for the classroom and competitive environment. Completed with team activities, a mini-game, and physics simulations this option offers you a wealth of tools to implement FIRST Tech Challenge in your school curriculum or after-school program.
LEARN MORE: Class Pack

Cox Science Center FIRST Tech Challenge registration is OPEN.  Teams can begin registering with FIRST for the new CENTERSTAGE.  League registration is SEPARATE from FIRST Team Registration.  League registration allows teams to participate in local events organized by the Cox Science Center and Aquarium Program Delivery Partners. HOW IT WORKS:
| | |
| --- | --- |
| | |
| | 2. Coaches register with Cox Science Center League (CLICK REGISTRATION BUTTON BELOW) |
| | 3. Attend coaches' meetings and/or training |
| | 4. Register for local events through Cox Science Center |
Register here for Cox Science Center FTC League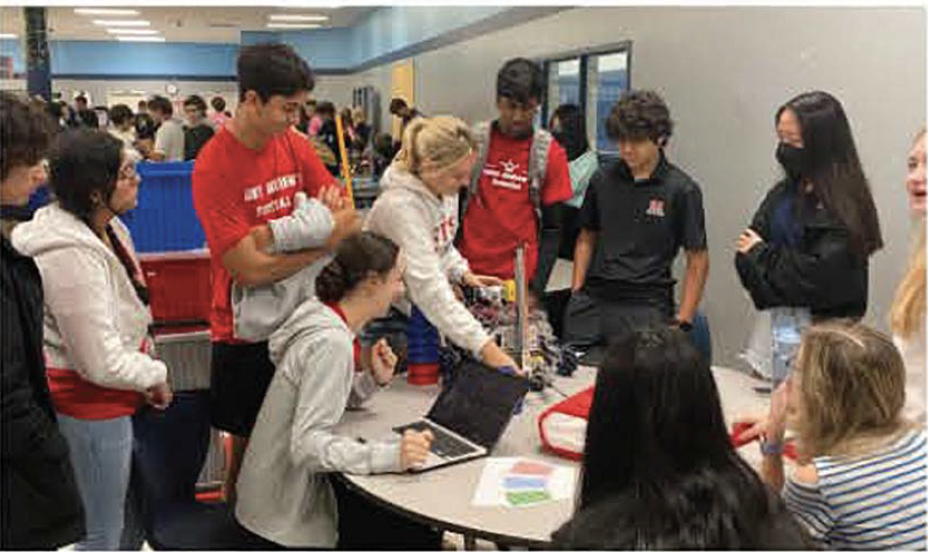 FIRST (For Inspiration and Recognition of Science and Technology) was founded in 1989 by inventor Dean Kamen to inspire young people's interest and participation in science and technology. Based in Manchester, NH, this not-for-profit public organization designs accessible, innovative programs that motivate young people to pursue education and career opportunities in science, technology, engineering, and math, while gaining self-confidence, knowledge, and life skills. FIRST® K-12 STEM education programs use robot challenges to build science and technology skills and interests, in a character driven program that also inspires self-confidence, leadership, and life skills.

Cox Science Center and Aquarium and Stiles-Nicholson Foundation are supporting the new South Florida FIRST Tech Challenge League, FIRST United Network, F.U.N. League covers Palm Beach County, Martin County, St. Lucie County, Okeechobee County, and Indian River County. LEARN MORE: Contact Director Rob Sweeten at rob.sweeten@12almbeachschools.org or Partner Stacey Jones at sjones@firstpartners.org
 

It's way more than building robots. FIRST Tech Challenge teams (up to 15 team members, grades 7-12) are challenged to design, build, program, and operate robots to compete in a head-to-head challenge in an alliance format. Guided by adult coaches and mentors, students develop STEM skills and practice engineering principles, while realizing the value of hard work, innovation, and working as a team.
The robot kit is reusable from year to year and can be coded using a variety of levels of Java-based programming. Teams design and build robots, raise funds, design and market their team brand, and do community outreach to earn specific awards. Participants are eligible to apply for $80M+ in college scholarships. Each season concludes with regional championship events and an exciting FIRST Championship.
 


FIRST Online Kickoff September 9, 2023 LEARN MORE 
Scrimmage and Robot Building Assistance at Boca Raton High School on September 30, 2023 League Meet 1 at Treasure Coast High School on November 4, 2023 
League Meet 2 at Anderson Middle School on December 9, 2023 
League Meet 3 at Pahokee High School on January 13, 2024 
Regional Championship at Boca Raton High School on February 3, 2024 

2023-2024 CENTERSTAGE SM presented by Raytheon Technologies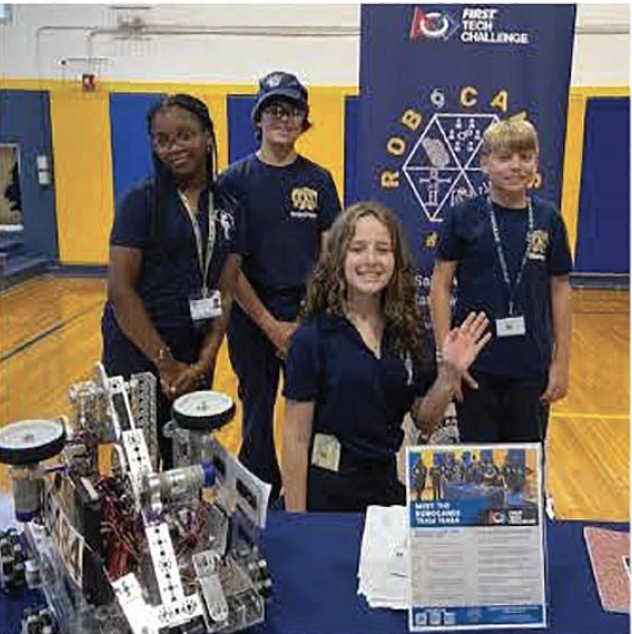 Season team registration for North American teams is $295. International team registration varies by location. All costs for individual team members are assumed by the team as a group.
Your season team registration includes: 
Official FIRST Tech Challenge team number
Ability to register and compete in official in-person FIRST Tech Challenge events
Access to the FIRST storefront for discounted control system components and robot kit of parts
Access to resources for team management and career readiness
Ability to compete for team awards and FIRST Tech Challenge Dean's List Award
Team member and alumni access to career discovery opportunities, networking, and the FIRST Scholarship Program.
Cox Science Center League Fee of $250 
This fee covers your team participation in the following events:
-    Scrimmage and Robot Building Assistance
-    League Meet 1
-    League Meet 2
-    League Meet 3
Cox Science Center Regional Championship Fee of $50
-   This fee covers your team participation at the Regional Championship    
State Championship (extra fee for the winning teams to attend this statewide event)