You are here

Drink up, Get Smart. 
This is a 21+ event series. Please arrive early to secure a seat and a brew! 
Stay tuned for the next event! If you know a local scientist or technologist that is interested in presenting at Science on Tap, email events@coxsciencecenter.org.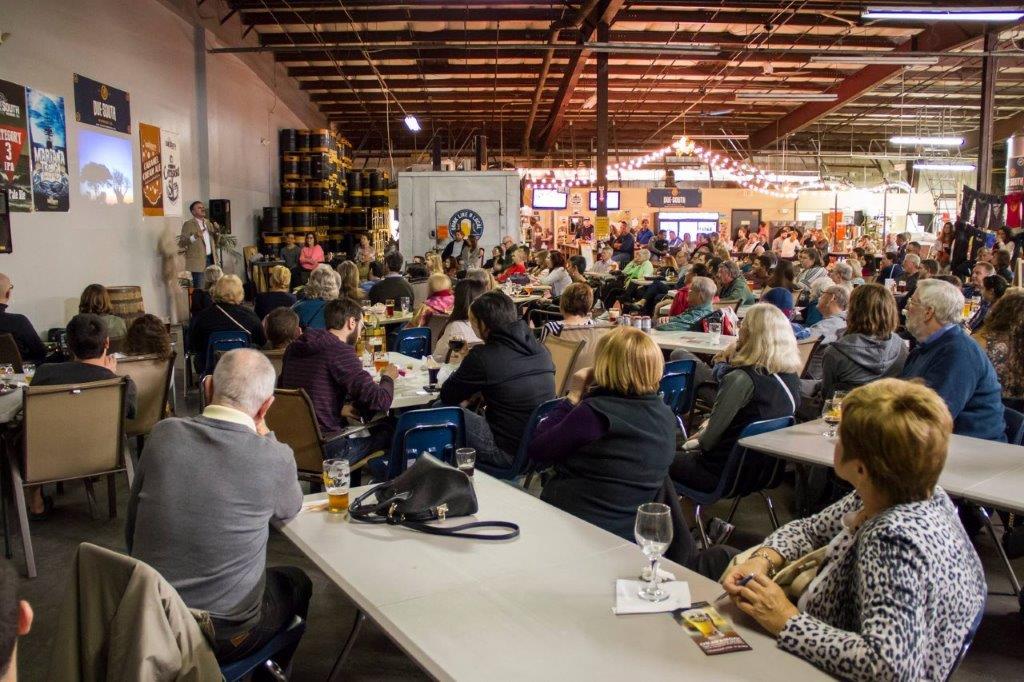 Modeled after "Science Cafes", Science on Tap is the only place in Palm Beach County where for the price of a cup of coffee, a quality craft beer, or a smooth glass of wine, anyone can come to discuss the latest trends in science and technology with a world-class scientist. With the motto to 'drink up – get smart,' you know you are in for a casual-education session, as the goal of the program is for guests to have fun while learning a little bit more about everyday curiosities. 
Upcoming Dates: 
March 16th: Topic: Saving Coral Saves Your Coast: How coral in your backyard is the foundation of the ocean.
For more information about this event, please email events@coxsciencecenter.org.
This series will take place at Stormhouse Brewing. No ticket required -- Admission is FREE! Seating is limited, please arrive early. Presentation starts @ 7pm and runs 30min. plus Q-n-A after. Beverages are available for purchase provided by the venue.
​
Special thanks to our sponsors!