You are here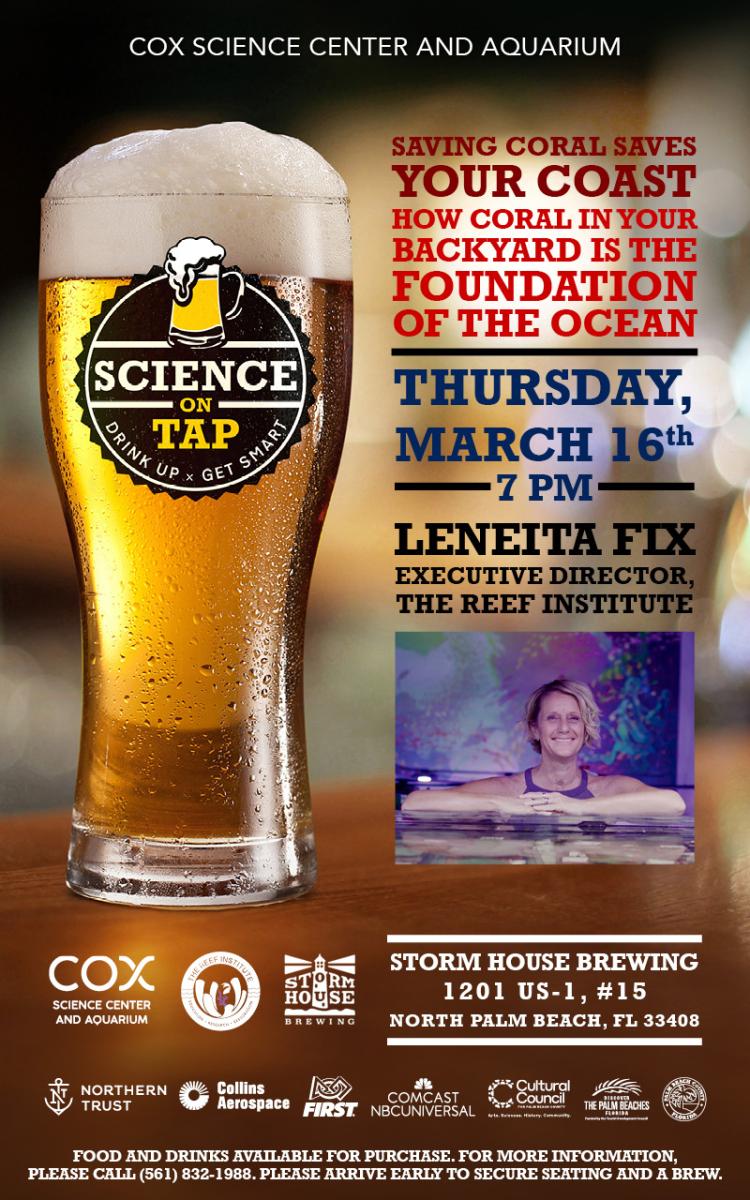 Guest Speaker: Leneita Fix, Executive Director, The Reef Institute
Where: Stormhouse Brewery
When: Thursday, March 16th, at 7pm
Topic: Saving Coral Saves Your Coast: How coral in your backyard is the foundation of the ocean.
About the Presenter: 
Leneita grew up in the woods of New England, where there was far more exposure to pine trees than the sea.  However, most summers she would travel to Maine, often for months,  to spend time along the coast. This curiosity with the ocean began in childhood and followed her into adulthood.  For over two decades, this love of the sea was used to help students in under resourced neighborhoods discover new avenues of education and exploration. In 2018, Leneita started with The Reef Institute as the Director of Education. 
In 2019, Leneita was asked to step into the Executive Director position, drawing from over 23 years in the non-profit world working in strategic planning, direction and growth.  It was with great joy that Leneita took the helm of this organization. Leneita loves knowing that not only do we educate others, but we are apart of the solution to save our ocean. 
INSTAGRAM - @Reef_Institute
FACEBOOK - @ReefInstitute