You are here
The Cox Science Center is thrilled to announce their latest addition to the Fisher Family Science Trail - The FPL SolarScape!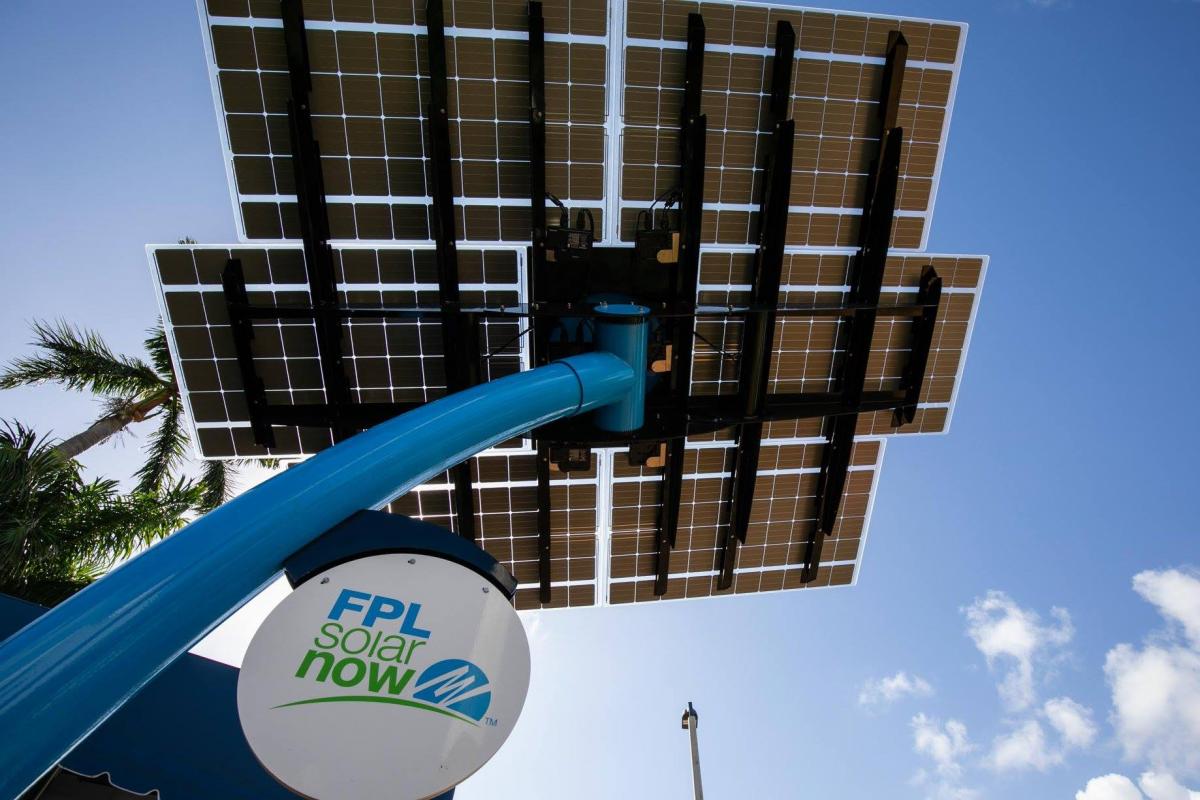 The Cox Science Center and Aquarium is harnessing the power of the sun at the FPL SolarScape. Located on the Fisher Family Science Trail, the FPL SolarScape gives children and adults a glimpse at the inner workings of how solar energy is powering homes and businesses throughout Florida using two FPL "solar trees." These uniquely shaped solar arrays use the sun to generate clean, emissions-free energy for the grid. They were funded by FPL SolarNow, which is a voluntary program that FPL customers can join to help support solar in their local communities. At the FPL SolarScape – and also greeting visitors when they first walk up to the Science Center entrance –solar trees are just the public face of FPL's much larger commitment to bring clean solar energy to Floridians.
"FPL proudly operates more than 40 solar energy centers throughout Florida, providing clean energy to Floridians. We're hard at work constructing more solar energy centers right now, but most are in remote locations around the state where people don't always have the opportunity to see them," said Pam Rauch, vice president of external affairs and economic development for FPL. "These solar trees provide Science Center visitors an opportunity to view working solar up close and are designed to inspire them to learn more about the benefits of renewable energy."  
The FPL SolarScape also features:
"Sunny" the solar tree – an interactive 3D animated solar tree that teaches visitors about solar energy
The Human Sundial
The Gem Panning Station
"Bubbleology" - a station featuring tools the let your kids create enormous bubbles with soap and water
"The FPL SolarScape is an amazing addition to the Fisher Family Science Trail, which offers a number of fun, educational activities for children and adults who may be children at heart," said Kate Arrizza from the Cox Science Center. "FPL's solar trees are particularly exciting because they're unique, provide shade, and help us teach kids about solar energy – one of the most abundant renewable resources on the planet."
You can see the new additions for yourself during regular business hours or select evening events!
To learn more about FPL's SolarScape program and our Solar Trees please visit:
Proudly presented by