You are here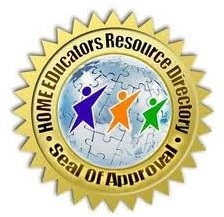 Welcome to the world of exciting Homeschool Classes!
We offer in-person options for K - 8th grade students on a variety of topics. Classes involve fun experiments and interactive labs designed to present a rich science experience, increase students' critical thinking skills, engage students in active discussions and enrich the school curricula.
Grades / Times

 In-person K - 2nd  Grade

 In-person 3rd - 5th  Grade 
 In-person 6th - 8th Grade 

10:00am - 11:00am

12:00pm - 1:00pm

2:30pm - 3:30pm
Maximum number of students is 18 per in-person class. Please be aware payment is due at the time you register for an event. 
This schedule is for the West Palm Beach location. For classes in Abacoa at STEM Studio, please click here.
Cost Per Participant: 
$20 non-member, $15 members for each class. One adult admission is included. Additional guests will be required to pay general admission to the Science Center unless they are members.
Please note: Pricing for all walk-in participants is $20 per session, membership discounts will not apply. 
Please note: Homeschool classes will be held at the building directly across the street from the Science Center. 4800 Dreher Trail North, West Palm Beach, FL 33405
Times:
Every other Tuesday (see above for times)
Sessions:
Spring 2023
March 14th, 2023 
Maker Lab
Take a tour of our tech lab as we explore the world of making. From 3D printing and design, to high powered laser cutters, we will explore it all as we create virtual designs that will come to life before our eyes. 
March 28th, 2023 
DNA in Motion  
DNA has all the information your body needs to grow and develop into the awesome and unique person that is YOU. Learn more about this mighty molecule and even get your own chance to extract some DNA. 
April 11th, 2023
Discovery Dome 
Gain a unique perspective as we gaze at the stars in our portable planetarium and discuss some of the basics of space science. 
April 25th, 2023 
Underwater in Our Backyard 
Find out what lives below the water line in our lakes and canals. We'll look at some live specimens from our backyard pond as well as some friends from over in the aquarium! 
May 9th, 2023 
The Scientific Method  
What makes a good science experiment? Find out in today's lesson as we explore controls, variables, and hypotheses while we get hands on with experiments. 
May 23rd, 2023 
Science of Light  
Come ride the light wave as we explore the electromagnetic spectrum. Using lasers, flashlights, and filters we will see how light reflects, refracts and even reacts with other materials. 
Registration for each session closes at 5pm the day before.

**Before you register** Please note that once your order goes through, your name is automatically added to our will-call list and you do not need to do anything else. You should receive a confirmation email with your order number.
Questions? Call (561) 832-2026 or email programs@coxsciencecenter.org