You are here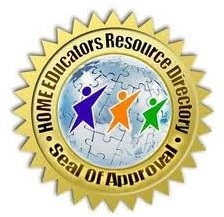 Welcome to the world of exciting Homeschool Classes!
We now offer in-person options for K - 8th grade students on a variety of topics. Classes involve fun experiments and interactive labs designed to present a rich science experience, increase students' critical thinking skills, engage students in active discussions and enrich the school curricula.
Grades / Times

 In-person K - 2nd  Grade

 In-person 3rd - 5th  Grade 
 In-person 6th - 8th Grade 

10:00am - 11:00am

12:00pm - 1:00pm

2:30pm - 3:30pm
Mask wearing is encouraged, but not required. Check-in at the front desk when you arrive. Classes will be strictly drop-off only. Maximum number of students is 15 per in-person class. Please be aware payment is due at the time you register for an event. If you have an outstanding balance your spot is subject to cancelation until previously owed balance is paid in full.
This schedule is for the West Palm Beach location. For classes in Abacoa at STEM Studio, please click here.
Cost Per Participant: 
$20 non-member, $15 members for in-person classes. One adult admission is included. Additional guests will be required to pay general admission to the Science Center unless they are members.
Please note: Homeschool classes will be held at the building directly across the street from the Science Center. 4800 Dreher Trail North, West Palm Beach, FL 33405
Times:
Every other Wednesday (see above for times)
Sessions:
February 9th: Frog Dissection 
This classic biology lab will compare the anatomy of amphibians to that of humans and other mammals. We will cover the basic functions of vital organs like the lungs, heart, and liver as well as look at some of the adaptations frogs have developed that help them survive and thrive in a semi-aquatic environment. 
February 23rd: Marvelous Molecules  
Come along as we explore the complex structures of molecules with hands-on models. We will get a better understanding of how the shape of a molecule can change its weight, color, and even its smell. 
March 9th: Which Way Do We Go? 
People have been traveling the globe long before GPS and smartphones were invented. How did they manage that without Siri giving them directions? That is what we will find out during this session as we look at some old-fashioned methods of global positioning and navigation. 
March 23rd: Crime Scene Investigation 
Through the power of science and investigation, we will uncover clues that are otherwise invisible to the unaided eye. We will explore fingerprints, simulate blood reagent testing, and discover fabric fibers. 
April 6th: Owl Pellet Dissection  
What can we glean from looking at an owl pellet? First is that an owl pellet is actually puke and not poop! We can also learn the contents of the owl's diet by carefully examining the bone structure of the creatures found within to determine whether the owl ate mice, shrews, or even other birds. 
April 20th: Science of Magic
To uncover the mystery of magic, we must first understand the science behind what makes these magic tricks so incredibly mystifying. Join us as we clear the smoke and pull down the mirrors to understand the science behind how invisible ink works, how we can make fire that glows green, and how to make objects float! 
May 4th: Weather the Storm 
Weather is something we are all awfully familiar with here in South Florida. This week, take a closer look at makes our weather work. Learn how tornadoes, hurricanes, and thunderstorms form as we learn using our giant globe in our Science on a Sphere exhibit. 
May 18th: Engineering is Elementary 
Building bridges will be the goal of today's class. We will learn about various bridge structures and what makes one more favorable over another. We will then choose and execute our designs with a final load bearing test. 
**Online registration coming soon. We appreciate your patience**
**Before you register** Please note that once your order goes through, your name is automatically added to our will-call list and you do not need to do anything else. You should receive a confirmation email with your order number. Check-in at Admissions when you arrive for the program.
Questions? Call (561) 832-2026 or email programs@coxsciencecenter.org