You are here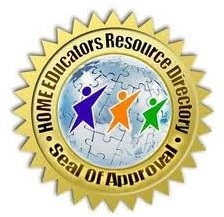 Welcome to the world of exciting Homeschool Classes!
We now offer in-person options for K - 8th grade students on a variety of topics. Classes involve fun experiments and interactive labs designed to present a rich science experience, increase students' critical thinking skills, engage students in active discussions and enrich the school curricula.
Grades / Times

 In-person K - 2nd  Grade

 In-person 3rd - 5th  Grade 
 In-person 6th - 8th Grade 

10:00am - 11:00am

12:00pm - 1:00pm

2:30pm - 3:30pm
Check-in at the front desk when you arrive. Classes will be strictly drop-off only. Maximum number of students is 15 per in-person class. Please be aware payment is due at the time you register for an event. If you have an outstanding balance your spot is subject to cancelation until the previously owed balance is paid in full.
This schedule is for the West Palm Beach location. For classes in Abacoa at STEM Studio, please click here.
Cost Per Participant: 
$20 non-member, $15 members for in-person classes. One adult admission is included. Additional guests will be required to pay general admission to the Science Center unless they are members.
Please note: Homeschool classes will be held at the building directly across the street from the Science Center. 4800 Dreher Trail North, West Palm Beach, FL 33405
Times:
Every other Wednesday (see above for times)
Sessions:
Have a great summer! Fall 2022 Sessions will be available at the end of the summer. 

**Before you register** Please note that once your order goes through, your name is automatically added to our will-call list and you do not need to do anything else. You should receive a confirmation email with your order number. Check-in at Admissions when you arrive for the program.
Questions? Call (561) 832-2026 or email programs@coxsciencecenter.org