You are here

Join us for an interactive, hands-on workshop to build a car powered by a mousetrap from scratch!
A mousetrap car is a small machine with a mousetrap as its source of power. When the spring is released, the stored energy is transformed into motion. These mini machines are great projects for teaching fundamental skills like measuring, data collection, and designing experiments.
They are also perfect for introducing fundamental concepts in physics and other STEM subjects. The Mousetrap Car Workshops aren't just for students; they are wonderfully suited for educators looking to incorporate STEM projects in the classroom and are aligned with current science standards.
$30 per person, ages 9+ (parents must accompany ages 9-13). Each registration includes one kit.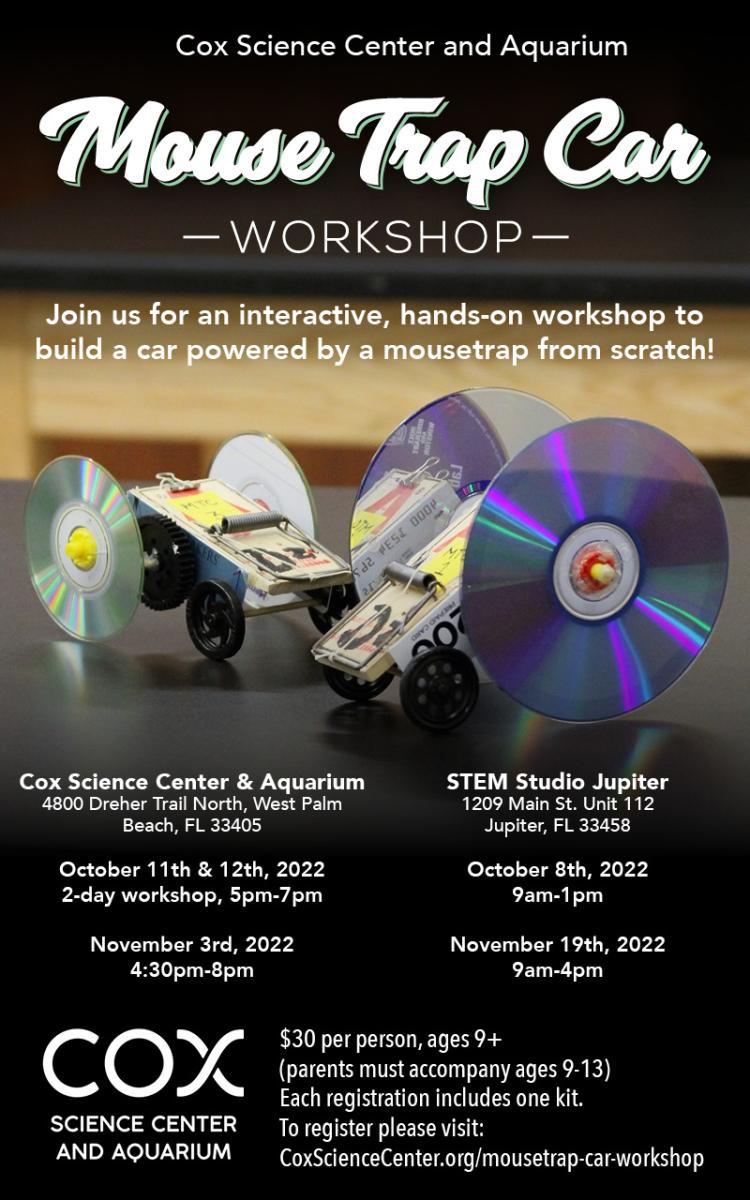 Upcoming Sessions:
Keep an eye on this website for future Workshop opportunities.