Member Nights in the Observatory
You are here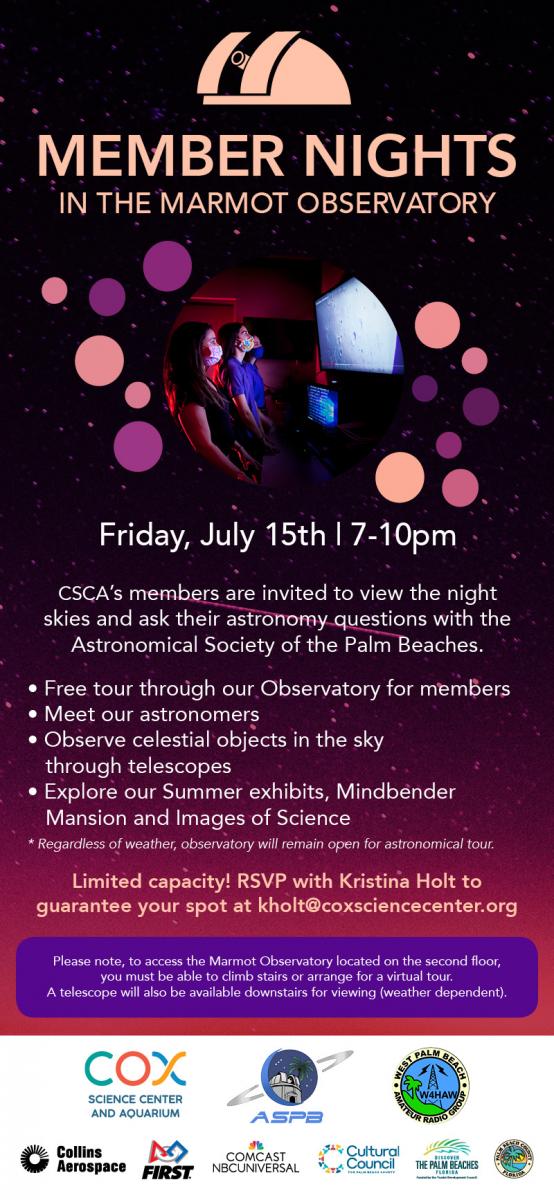 Members must RSVP to kholt@coxsciencecenter.org.
All guests will be given a timed ticket when they arrive, so the earlier you arrive, the earlier your ticket will be. Science Center exhibits and the Aquarium will be open for exploration as you wait for your Observatory time.
Learn more about our newly upgraded Observatory here.
Come look up with us!