You are here

On Display May 21st through September 4th, 2022
Take a fascinating glimpse into the world of science with 20 remarkable images showcasing the research of Max Planck Society scientists from around the world.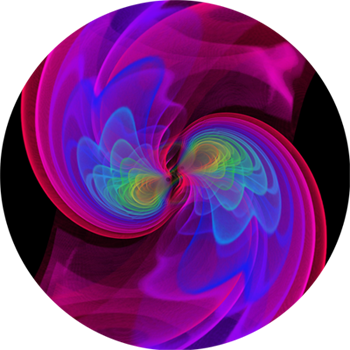 Presented by The Max Planck Florida Institute for Neuroscience
Science often strives to push the boundaries of the known world to explore new topics and make the invisible visible. In addition to a purely scientific documentation of research objects, sometimes images are created that feature surprising aesthetic forms and structures — abstract works of art from a world normally hidden to the human eye.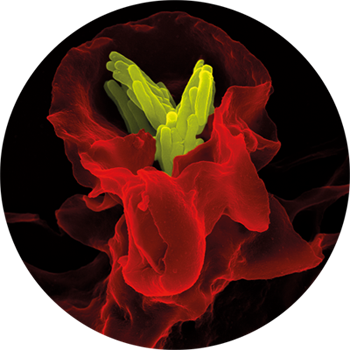 Each year, scientists from the more than 80 Max Planck Society research institutes enter images showcasing their work from the various research fields. The most spectacular ones form this traveling exhibit that provides a glimpse into the world of science. Images in the exhibition cover a variety of scientific research, from tiny neurons within the brain to insights into the structures of the early universe and many more areas of earth science, biology, and even architecture. What unites the exhibition is the rare opportunity for visitors to experience details normally only viewable by scientists with cutting-edge imaging equipment. Images of Science is a look at the smallest details that form the base of beauty and knowledge in our world.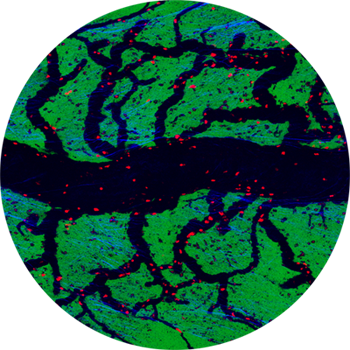 The Max Planck Florida Institute for Neuroscience
Part of the prestigious Max Planck Society based in Germany, the Max Planck Florida Institute (MPFI) is the first and only institute of its kind in North America. Located in Jupiter, Florida, MPFI provides a vibrant, collaborative environment where scientists are provided generous ongoing support to conduct high-impact research. Together with their partners, MPFI works to share their passion for science through training programs and outreach projects, such as the Images of Science exhibition.
To learn more, visit mpfi.org. 
ADMISSION:
Tickets can be purchased at the admissions desk when you arrive. General admission to the Science Center, including the Images of Science exhibit, will be as follows:
| | |
| --- | --- |
| Adults |  $19.95  |
| Seniors 60+ |  $17.95 |
| Children 3-12 |  $15.95 |
| Children under 3  |  FREE |
| Members |  FREE |
To view more information about Mindbender Mansion, CLICK HERE.
PLAN YOUR CLASS FIELD TRIP:
If you would like to learn more about the educational programs surrounding the exhibition, please contact our Group Sales Coordinator at programs@coxsciencecenter.org. 
Max Planck Images of Science is made possible through the generous support of Nancy and David Auth, Ph.D., P.E., NAE, and Raquel A. Rodriguez, Esq., in memory of her parents. The exhibition is organized by the Max Planck Gesellschaft, the Max Planck Florida Institute for Neuroscience in collaboration with the German General Consulate in Miami, the German Embassy in Washington D.C., the German Federal Foreign Office, the Goethe-Institute and the Federation of German Industries (BDI).