2023 Daddy Daughter STEM Night
You are here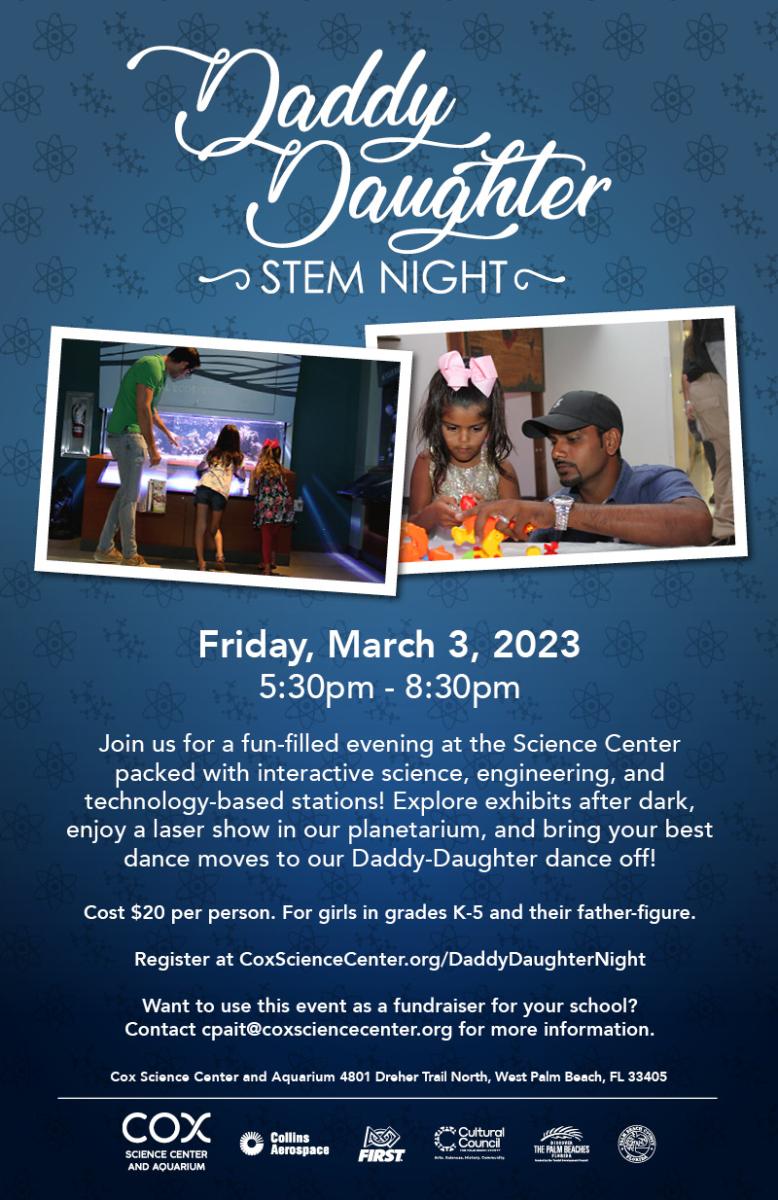 Thank you for your interest in our 5th Annual Daddy Daughter STEM Night! 
For more information about how your school can become a preferred partner, email programs@coxsciencecenter.org. 
Cost: $20 per person. We will be taking walk-in registrations at the door.
**Before you register** Please note that once your order goes through, your name is automatically added to our will call list and you do not need to do anything else. You should receive a confirmation email with your order number. Check-in at Admissions when you arrive for the event.
For questions, email programs@coxsciencecenter.org.
Welcome S.D. Spady Elementary School, H.L. Johnson Elementary School and Renaissance Charter School at Summit as our partner schools. A portion of the proceeds from this event will benefit these schools and our science programs.​